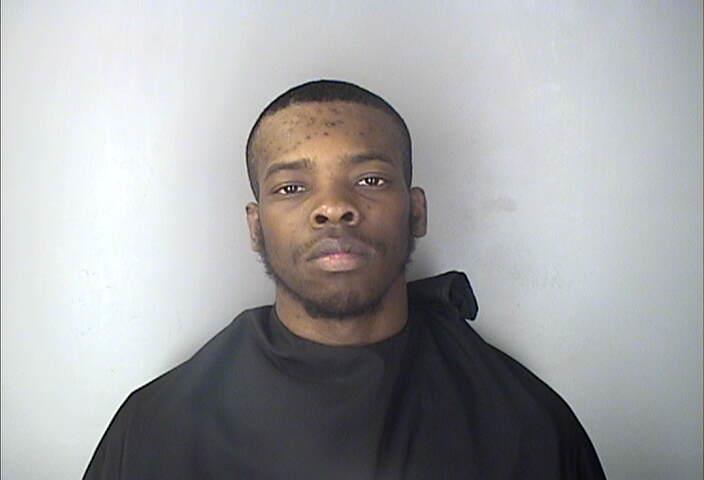 Abbeville, S.C.; May 12, 2023 – A Greenwood man is headed to prison for more than two decades after pleading guilty Thursday to charge stemming from more than 20 vehicle and trailer thefts across Greenwood and Abbeville counties, 8th Circuit Solicitor David M. Stumbo announced Friday.
Alonzo Craig Hawes Jr., 26, of Greenwood, pleaded guilty Thursday morning at the Abbeville County Courthouse to 21 counts of grand larceny and 1 count of petit larceny.
Circuit Judge Perry Gravely sentenced Hawes to a total of 21 years of active prison time to be followed by five years of probation after he is released from prison.
In April 2022, Hawes became a suspect in the string of previously unsolved golf cart and other theft reports across Greenwood and Abbeville counties through an unrelated traffic stop. In October 2022, officers caught Hawes in the act of stealing a golf cart and taking it to a stash house in Abbeville County. Officers used cell phone data and pictures on Hawes' phone to connect him to numerous other thefts that had been reported by local citizens. Police were also able to make contact with individuals in Charlotte and Knoxville who confirmed purchasing golf carts from Hawes that were then identified as the stolen property.
Senior Assistant Solicitor Micah Black prosecuted the case for the State with assistance from 8th Circuit Investigator Chris Wilkie and 8th Circuit Victim Advocate Sarah Parris. Hawes was represented by Wade Dowtin and Jane Merrill of the 8th Circuit Public Defender's Office.
Solicitor Stumbo praised the work of his staff along with Inv. Matthew Womack of the Greenwood County Sheriff's Office and investigators Jason Mitchell and Mac Gladden of the Abbeville County Sheriff's Office in securing the conviction and lengthy prison sentence.
"Our communities have no place for people like Alonso Hawes who have chosen to make stealing from others their full-time job," Solicitor Stumbo said. "I cannot say enough about the excellent investigative work and cooperation between law enforcement in Greenwood and Abbeville counties and my office will continue to fight alongside them to rid our communities of thieves like Alonso Hawes."