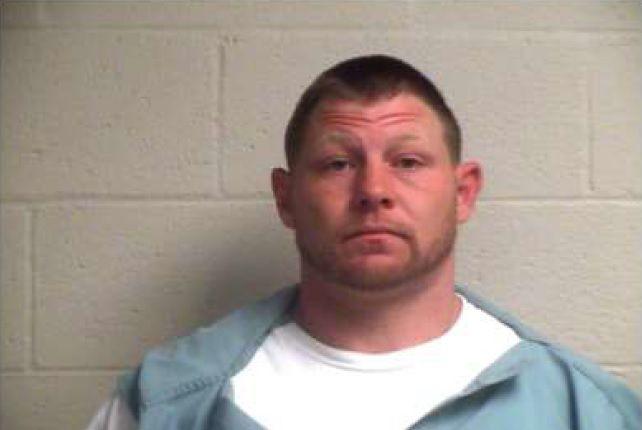 Abbeville, S.C.; October 20, 2020 – An Abbeville man was sentenced to 22 years in prison after appearing in court to plead guilty then absconding from his sentencing hearing, 8th Circuit Solicitor David M. Stumbo announced Tuesday.
Brandon Dewitt Chrisley, 34, pleaded guilty on Sept. 24 to a charge of possession with intent to distribute heroin. His case was scheduled to be called for trial the following week and Chrisley elected to change his plea from not guilty to guilty prior to going to trial. Chrisley was granted his request to return to court the following Monday to receive his negotiated 15-year prison sentence. Chrisley did not show up for his sentencing and a bench warrant was issued for his arrest.
Circuit Judge Donald Hocker issued a sentence in Chrisley's absence and that sentence was sealed until Chrisley could be located and brough back to court. Chrisley was arrested several days later on the bench warrant and returned to court where he was then sentenced to 22 years in prison, with the additional prison time a direct result of his failure to return to court as ordered.
In June 2019, officers with the Abbeville County Sheriff's Office and Calhoun Falls Police Department went to Chrisley's residence to execute a search warrant. Chrisley was inside the residence and officers located more than 80 pills that tested positive for heroin, methpamphetamine, and fentanyl, a synthetic opioid at the center of a rash of overdose deaths over the course of the past several years.
Chrisley has a lengthy criminal history dating back more than a decade that includes a number of drug-related charges.
Assistant Solicitor Micah Black handled the case for the state with the assistance of 8th Circuit Investigator Chris Wilkie. Chrisley was represented by Andrew Hodges of the Greenwood County Bar.
Solicitor Stumbo praised the work of his staff along with Lt. Matthew Graham and Sgt. Jeffrey Hines of the Abbeville County Sheriff's Office in securing the conviction and lengthy prison sentence.
"Time and time again, Brandon Chrisley has demonstrated that he has no regard for the community or the people who live in it by continuing to push deadly poison out on the streets of Abbeville County," Solicitor Stumbo said. "I am pleased that my office could work together with law enforcement to get this career drug dealer off of our streets for many years to come."