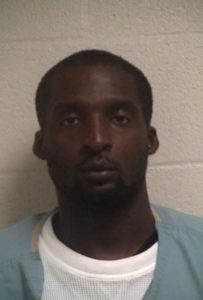 Abbeville, S.C.; October 3, 2016 – Eighth Circuit Solicitor David M. Stumbo announced Monday that a Calhoun Falls man was sentenced to 15 years in prison after pleading guilty to armed bank robbery on Monday morning in Abbeville.Shaquean Newjean Lewis, of Calhoun Falls, was scheduled to go to trial by jury at the Abbeville County Courthouse on Monday morning in connection with the September 10, 2015 armed robbery of the Park Sterling Bank Calhoun Falls branch office.  Lewis elected to change his plea to guilty instead of facing the jury.
Circuit Judge Donald Hocker sentenced Lewis to 15 years in prison after his plea. Armed robbery is also classified as most serious and violent offense under South Carolina law. Lewis must serve a minimum of 85 percent of the sentence before his release, and the charges count as a "strike," exposing Lewis to a sentence of life without parole if convicted later of another "most serious" offense.
Lewis went to the Park Sterling Bank branch in Calhoun Falls at about 8:30 a.m. on the morning of September 10, 2015 and forced an employee to open a side entrance to the bank at gun point. Lewis then forced the employee to fill a backpack with an undisclosed amount of money before fleeing the scene.  The bank employees were able to identify Lewis despite the mask he was wearing.  Tracking dogs from the Greenwood County Sheriff's office were later deployed and alerted back to the house where Lewis fled.  Lewis was also found with a hoodie that matched the description of clothing worn by the suspect in the bank surveillance video.
Lewis was placed under arrest several days later and charged in connection with the incident.
Deputy Solicitor Yates Brown and Assistant Solicitor Micah Black handled the case for the state. Lewis was represented by the Eight Circuit Public Defender's Office.
Solicitor Stumbo praised the work of his prosecutors in overcoming a number of obstacles in the case to secure the conviction.  Stumbo specifically noted the work of SLED agent Steve Gambrell and FBI agent Byron Thompson in investigating the bank robbery and quickly solving the case.  The Abbeville County Sheriff's Office and Greenwood County Sheriff's Office also added valuable assistance to the investigation.
"I am proud of the way our prosecutors worked with these investigators to secure a conviction in this case, and to bring some closure to the bank employees who endured such a horrific event last year," Solicitor Stumbo said following the sentencing. "My office will continue to work shoulder to shoulder with law enforcement to rid our communities of violent criminals like Shaquean Lewis."