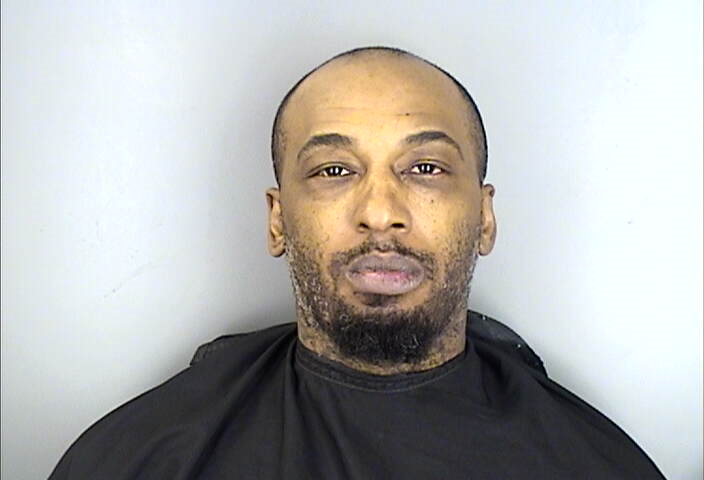 Greenwood, S.C.; April 29, 2021 – A Greenwood man is headed to prison for the next 25 years after his sentence from a 2018 drug trafficking trial was unsealed Thursday morning in court, 8th Circuit Solicitor David M. Stumbo announced.
Tremaine Okeefe Pride, 42, skipped his court date after being noticed for trial in December 2018 and the trial was held in his absence. Pride was found guilty on charges of trafficking crack cocaine, 28 grams or more, third and subsequent offense, and resisting arrest and his sentence sealed until he could be brought back before the court to have the sentence unsealed. Pride remained wanted and at-large for more than two years before he was nabbed in Spartanburg County on unrelated charges.
When arrested in Spartanburg, Pride gave his brother's name to officers there. Greenwood Police Department investigators were made aware that someone with Pride's brother's name had been arrested in Spartanburg. After looking into the Spartanburg incident, investigators immediately recognized Pride and notified Spartanburg authorities of his real identity and the pending bench warrant on the 2018 trial conviction.
Pride was brought to Greenwood this week appeared in court on Thursday morning, where Circuit Judge Donald Hocker's sentence of 25 years in prison (the mandatory minimum for this offense under current State law), was unsealed and imposed on the record by Circuit Judge Frank Addy Jr.
The charges stem from an April 2018 incident in which officers spotted Pride outside of a suspicious location in the City of Greenwood. Pride was also known to have active arrest warrants for distributing crack cocaine and he fled on foot when he spotted police. Officers were able to surround Pride and body cam video showed Pride take a bag from his sock and throw it. The contents of the bag included 30 grams of crack cocaine, which was confirmed later through chemical analysis at the South Carolina State Law Enforcement Division. Pride also had at least five prior narcotics convictions in his criminal history.
Senior Assistant Solicitor Wade Dowtin and Deputy Solicitor Demetri Andrews presented the case to the jury for the state, with assistance from 8th Circuit Investigators Windy Chappell and Blake Moore. Pride was represented at trial by Andrew Hodges of the Greenwood County Bar.
Solicitor Stumbo praised the work of his staff along with the excellent investigative work of the Greenwood Drug Enforcement Unit, particularly Lt. Whitfield Brooks, Sgt. Wesley McClinton, and Master Deputy Sammy Evans, along with Sgt. William Kay of the Greenwood Police Department in securing the conviction and lengthy prison sentence.
"As we continue to grapple with the negative impact that substance abuse racks on our communities, it pleases me greatly to know that a lifelong drug dealer like Tremaine Pride will be behind bars for a very long time," Solicitor Stumbo said. "This case is "Exhibit A" why mandatory minimum sentences for career drug traffickers are necessary to keep our communities in South Carolina safe and healthy. The poison that is being spread by dealers like this are ruining lives and putting many in an early grave, and there must be a reckoning for this sort of criminal enterprise."