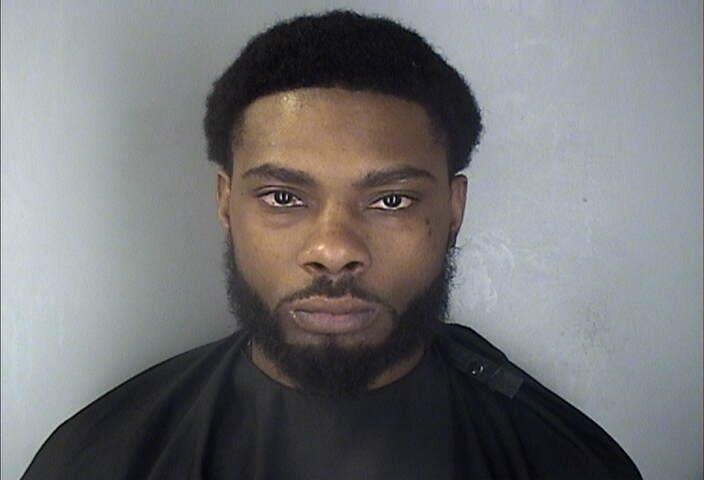 Greenwood, S.C.; April 30, 2021 – A Greenwood career criminal will spend the next two decades in prison after pleading guilty to a slew of charges related to two separate burglaries
Marvin Antonio Hunter, 31, of Greenwood, pleaded guilty Thursday to two counts of first-degree burglary and one count each of armed robbery and first-degree assault and battery. Circuit Judge Frank Addy Jr. then sentenced Hunter to 20 years in prison.
Hunter has an extensive criminal history filled with both violent and theft-related crimes. The convictions are classified as "strikes" and Hunter will not be eligible for parole or early release under State law.
In a February 2020 incident, Hunter and several accomplices broke into a residence and stole a number of items including a number of firearms. In a September 2019 incident, Hunter broke into the home of an 87-year-old man and pistol whipped the man while stealing a ring, a gun, and some ammunition among other items. Items recovered from Hunter's home matched items stolen in one of the incidents and Hunter eventually confessed to both crimes.
Senior Assistant Solicitor Micah Black handled the case for the state with assistance from 8th Circuit Victim Advocate Sarah Parris. Hunter was represented by Carson Henderson of the Greenwood County Bar.
Solicitor Stumbo praised the investigative work of investigators Ronny Powell and Jonathon Davis with the Greenwood County Sheriff's Office in securing the conviction and lengthy prison sentence.
"We have no room in our communities for violent career criminals like Marvin Hunter," Solicitor Stumbo said after the sentencing. "Violating the peace and sanctity of anyone's home is unacceptable, but to attack an elderly man makes these crimes particularly despicable. We are glad that he will not be a threat to our citizens for many years to come."