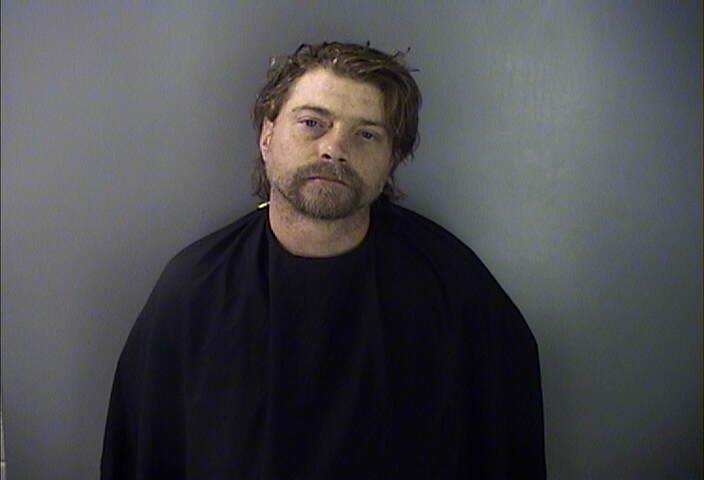 A Greenwood man will spend the next two decades behind bars after pleading guilty Tuesday afternoon to several charges stemming from incidents in which he sexually abused and photographed girls under the age of 11.
Joshua J. Jennings, 40, of Greenwood, pleaded guilty Tuesday afternoon to two counts of third-degree criminal sexual conduct with a minor and two counts of first-degree sexual exploitation of a minor. Jennings' case was called for trial Monday and the jury selection process was underway when he changed his plea from not guilty to guilty.
Circuit Judge Eugene C. Griffith sentenced to Jennings to 20 years in prison. He will not be eligible for parole. At the end of his prison sentence, Jennings will be evaluated under the Sexually Violent Predator (SVP) Act, which could lead to an indefinite, involuntary commitment as an SVP.
In March 2018, a woman came forward with two girls under the age of 11 who claimed Jennings had touched them inappropriately multiple times between January 2017 and the day the assaults were reported. A search of Jennings phone turned up child pornography pictures, some of which appeared to have been taken by Jennings.
Assistant Solicitor Anna Sumner and Deputy Solicitor Yates Brown handled the case for the state, with assistance from 8th Circuit Investigator Windy Chappell and Victim Advocate Mary Ann Stroup. Jennings was represented by Janna Gregory and Tristan Shaffer of the Greenwood Public Defender's Office.
Solicitor Stumbo praised the work of his prosecutors, along with Inv. Ricky Madden and Inv. Donchell Hill of the Greenwood County Sheriff's Office, in securing the conviction and lengthy prison sentence while sparing the young victims the pain of testifying to and reliving their months-long nightmare.
"Joshua Jennings is just the sort of predator that must be removed from our community to prevent future victims," Solicitor Stumbo said. "There are two young ladies whose lives will never be the same because this man had no regard for anything apart from his own twisted, sexual gratification. It is my hope and prayer that the survivors of this abuse can heal and be empowered by the knowledge that they confronted their abuser, and by doing so made sure that he was brought to justice for what he has done."