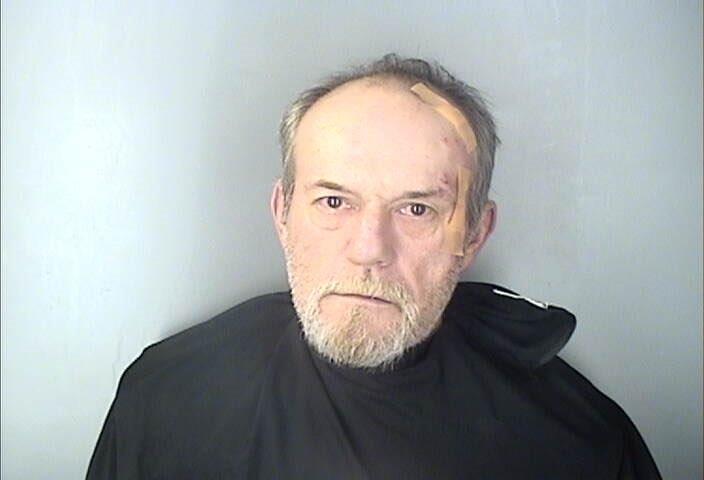 Greenwood, S.C.; October 7, 2020 – A Greenwood County man was sentenced to 10 years in prison after pleading guilty last week to charges in connection to a 2019 domestic assault that ended in a standoff with police, 8th Circuit Solicitor David M. Stumbo announced Wednesday.
John Thomas Sanders, 52, of Bradley, changed his plea from not guilty to guilty last Thursday to charges of first-degree domestic violence and resisting arrest with a deadly weapon. Sanders' charges were scheduled to be called for jury trial during next week's term of General Sessions court beginning October 12.
Circuit Judge Donald Hocker sentenced Sanders to 10 years in prison on the first-degree domestic violence charge and five years in prison on the resisting arrest with a deadly weapon charge, with the sentences to run concurrently. Sanders has a criminal history which dates back to the 1980s and includes a number of drug and theft related charges as well as a previous conviction for domestic violence.
In January 2019, Sanders held his then-girlfriend at gunpoint for several hours. During that time, Sanders assaulted the victim with his fists and a belt as well as firing a shotgun in her direction multiple times. Sanders eventually fled the home and the victim immediately called 911.
Deputies spotted Sanders along Whitehall Road and attempted to initiate a traffic stop. Sanders initially did not stop, but eventually stopped in the middle of the road. Sanders had in his possession a long rifle and a shotgun. During a standoff that lasted about half an hour, deputies spoke with Sanders and attempted to calm him down while he threatened to shoot both himself and deputies.
Sanders eventually walked away from his truck without a firearm as deputies continued to make attempts to calm Sanders. When Sanders turned to go back to the truck, deputies were able to take Sanders to the ground and place him in handcuffs.
Solicitor Stumbo praised the relentless work of his staff in the successful prosecution, particularly Assistant Solicitor Carson Penney, the 8th Circuit's dedicated domestic violence prosecutor, circuit investigator Windy Chappell, and circuit victim advocate Sarah Parris.
Solicitor Stumbo specifically recognized Lt. Derrick Smith of the Greenwood County Sheriff's Office for bringing an extremely volatile incident to a swift conclusion to prevent any further injury to the victim, as well as keeping bystanders and other officers safe during the standoff. Solicitor Stumbo also recognized the stellar investigative work by Lt. Matt Womack which also led to the successful outcome in the courtroom.
"I am continually amazed at the level of professionalism displayed by our law enforcement officers, and this incident is a prime example of that professionalism," Solicitor Stumbo said. "My prosecutors and I will continue to battle the scourge of domestic violence in South Carolina and removing violent abusers like Johnny Sanders from our streets is a major part of that effort."