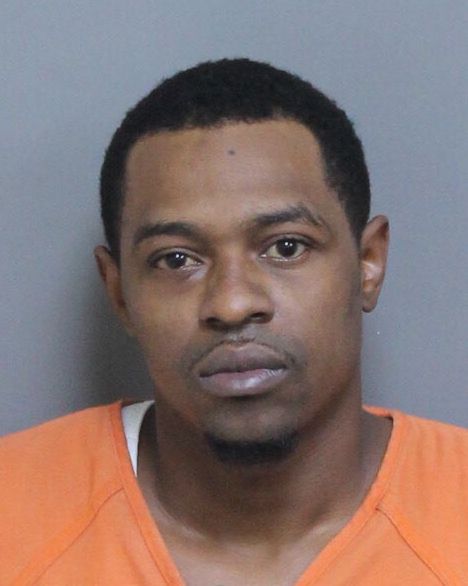 Laurens, S.C.; October 2, 2020 – A Clinton man will spend the next decade in prison after pleading guilty Wednesday to charges connected to the brutal beating of his then-girlfriend, 8th Circuit Solicitor David M. Stumbo announced Friday morning.
Terrance Renard Young, 34, of Clinton, on Wednesday pleaded guilty to a charge of domestic violence, high and aggravated in nature in connection to a 2019 incident in which he beat his then-girlfriend so severely that she spent time in the Intensive Care Unit of an area hospital due to a brain bleed. Young's case was scheduled to be called for trial during the term of court beginning October 12 but elected to change his plea from not guilty to guilty prior to going to trial.
Circuit Judge J. Cordell Maddox Jr. then sentenced Young to 10 years in prison. The charge of domestic violence, high and aggravated in nature carries a sentencing range of 0-20 years. The charge is considered a "strike" under South Carolina law and Young must serve a minimum of 85 percent of the sentence before being considered for release.
In September 2019, deputies with the Laurens County Sheriff's Office responded to Laurens County Hospital after receiving a 911 call about an assault. Deputies met with the victim and the victim's parents in the waiting area of the emergency room. The victim gave deputies a troubling description of the night Young beat her repeatedly, causing a brain bleed. The victim said the attack began on a Saturday night when Young accused her of cheating on him and began beating her about the head and upper chest area.
The victim said the attack lasted throughout the night with Young ripping a clump of hair from her head and slamming her head into a wall.
The victim was able to convince Young that if she did not show up for work people would be suspicious. Young drove the victim to work where she was able to call for help. Young fled and was later located at a relative's home in Clinton. Young admitted to hitting the victim and was arrested without incident.
Assistant Solicitor Julie Kate Keeney handled the case for the state with assistance from 8th Circuit Investigator Walter Bentley and Victim Advocate Rhetta Smith. Young was represented by Joel Broome of the Laurens Public Defender's Office.
Solicitor Stumbo praised the work of his staff along with the Laurens County Sheriff's Office in securing the conviction.
"Although our state has improved in addressing domestic violence, it remains a priority for us in South Carolina. My office is fully committed to doing everything in our power to reduce violence against vulnerable women and children," Solicitor Stumbo said. "I am glad that our victim can get some closure, and that another domestic abuser is off our streets tonight."