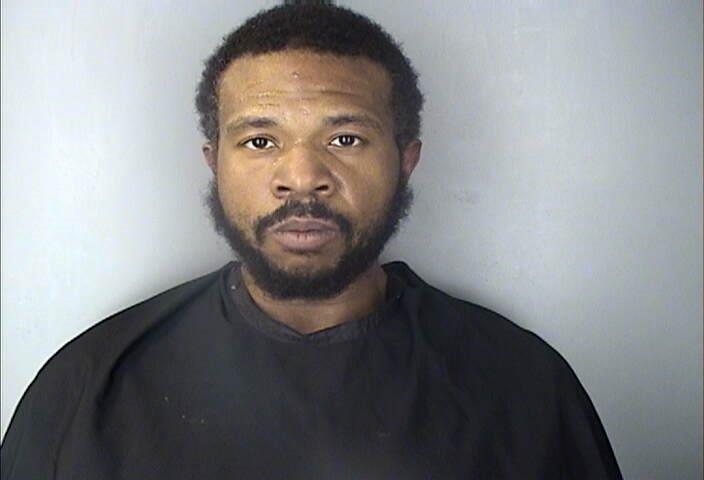 Greenwood, S.C.; September 24, 2020 – A Ninety Six man will spend the next 35 behind bars after a Greenwood County jury found a man guilty on charges in connection to the 2019 slaying of an Aiken man, 8th Circuit Solicitor David M. Stumbo announced Thursday morning.
Mark Anthony Hailey Jr., 32, of 415 Booker Road, was found guilty late Wednesday evening of murder and possession of a weapon during the commission of a violent crime following about five hours of jury deliberation.
Circuit Judge Donald Hocker sentenced Hailey to 35 years in prison on the murder charge and 5 years on the possession of a weapon during the commission of a violent crime, with the sentences to run concurrently.
In the early morning hours of March 6, 2019, Greenwood County Sheriff's deputies responded to Booker Road after receiving a 911 call about a possible shooting incident. Upon arriving at Hailey's residence, Hailey's mother told deputies that her son showed up at the house in a strange car and saying that he shot someone and that he appeared to be hallucinating, behavior she said was consistent with Hailey using drugs. Deputies observed blood on the car window and began questioning Hailey.
Hailey's behavior was highly erratic and deputies could not initially ascertain much information about what may have happened. Hailey finally revealed that he shot a man he called his "brother" and that the man could be found on Warner Road. A deputy spotted the body of man lying on the side of the road with an apparent gunshot wound to the head. The victim was later identified as 42-year-old Marty George.
Deputy Solicitor Yates Brown and Assistant Solicitor Anna Sumner handled the case for the state, with assistance from 8th Circuit Investigator Blake Moore and Victim Advocates Mary Ann Stroup and Sarah Parris. Tristan Shaffer and Chelsea McNeill of the Public Defender's Office represented Hailey.
Solicitor Stumbo praised the hard work of his prosecutors, and the professionalism of investigators Lt. Mike Murdock and Ronny Powell along with Lt. Mike Young and Dep. James Bonnetti of the Greenwood Sheriff's Office in securing the conviction. Solicitor Stumbo also praised members of the community who came forward to help paint a full picture of the incident for the jury, which he said was large factor in securing the conviction.
"I pray the family of Marty George can now begin to heal from this tragic incident fueled by drug use and foolish behavior," Solicitor Stumbo said following the sentencing. "We are also thankful for Mark Hailey's family doing the right thing by contacting law enforcement immediately and assisting them in determining what happened.
"The remorse that the defendant showed during sentencing today, and the diligence that the jurors showed during both their long deliberations last night and coming back voluntarily to observe sentencing today, shows that our criminal justice system works exactly as it is supposed to. I believe that the sentence of the Court was completely appropriate under the unique facts and circumstances of this case."