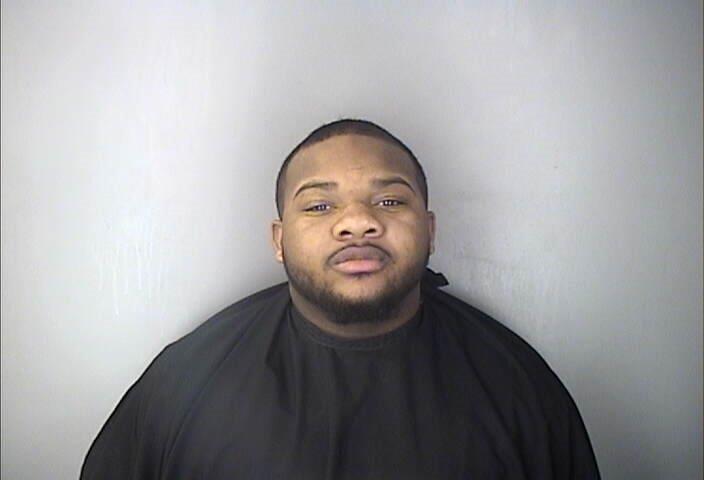 Abbeville, S.C.; September 25, 2020 – An Abbeville man will spend the next two decades in prison after pleading guilty Tuesday to charges stemming from a 2018 home invasion in Due West, 8th Circuit Solicitor David M. Stumbo announced Friday morning.
With his trial scheduled to start Monday morning at the Abbeville County Courthouse, Kyron James Lamar Bailey, 24, this week changed his plea to guilty on the indicted charges. Bailey pleaded guilty to second-degree burglary (violent), armed robbery, and attempted murder in connection to a May 2018 incident in the Town of Due West, along with charges of second-degree domestic violence and strong arm robbery in connection to unrelated incidents.
Circuit Judge Eugene C. Griffith sentenced Bailey to a total of 20 years on all charges. Attempted murder and armed robbery are considered "Most Serious" strikes and no-parole offenses under state law, and Bailey must serve a minimum of 85 percent of his sentence before his release from state prison.
In May 2018, Bailey and two other men broke into a Due West residence with the intent of stealing a firearm and other items. Bailey held a girl at gunpoint as the other two went into a bedroom of the house. Another woman who resided in the home was ultimately shot by Bailey during the course of the robbery. First responders were able to stabilize the victim and she was flown to Greenville Memorial Hospital where she received further treatment for her injuries.
Assistant Solicitor Micah Black handled the case for the state, with assistance from 8th Circuit Investigator Chris Wilkie, Solicitor's Victim Advocate Sarah Parris and Abbeville County Sheriff's Victim Advocate Monique Bell. Bailey was represented by Scarlet Moore of the Greenville County Bar.
Solicitor Stumbo praised the work of his staff in preparing the case for trial, along with the stellar investigative work of Chief David Maxwell and Lt. Blake Gambrell of the Due West Police Department with the assistance of the State Law Enforcement Division in securing the conviction and lengthy prison sentence.
"What should have been a peaceful day at home in Due West turned into a nightmare that will not be soon forgotten," Solicitor Stumbo said following the sentencing. "I am pleased that a violent criminal like Kyron Bailey and his co-Defendants will be behind bars for the foreseeable future.
"We are pleased that jury trials are back-up and running in Abbeville County this month," Stumbo added. "There are many more critical cases like this one on our dockets that need to be tried and resolved in the wake of the COVID-19 court shutdowns."