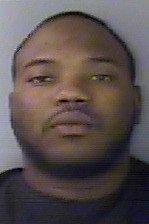 Greenwood, S.C.; February 9, 2017 – Eighth Circuit Solicitor David M. Stumbo announced Thursday that an Abbeville man was sentenced Wednesday evening to life without the possibility of parole for his role in a 2015 shooting.A three-day trial culminated with a Greenwood County jury returning a guilty verdict on charges of attempted murder and possession of a weapon during the commission of a violent crime against defendant Ontavious Plumer.
Circuit Judge Edward Miller handed down a sentence of life in prison without the possibility of parole based on the fact that Plumer had a prior conviction for attempted armed robbery, which is considered a "most serious" offense under state law. Plumer also has prior convictions for burglary, robbery, assault and battery of a high and aggravated nature, unlawful carrying of a weapon, possession of a weapon by a convicted felon and failure to stop for a blue light. Plumer is also a suspect in a number of other shooting incidents in Abbeville and Anderson counties.
On October 11, 2015, Plumer and an accomplice went to the victim's residence on Spring Woods Trail in Greenwood to purchase marijuana. During the transaction, Plumer produced a gun and began shooting the victim, hitting the victim three times. The victim was able to retrieve a gun of his own and return fire. The victim spent a week in the hospital recovering from the injuries he sustained in the incident. The victim was able to identify Plumer from a photo lineup and Plumer's DNA was found at the scene.
Senior Assistant Solicitor Elizabeth White and Assistant Solicitor Josh Thomas, with assistance from Eighth Circuit Investigator Chris Wilkie. Plumer was represented by Bill Yarborough of the Greenville County Bar.
Solicitor Stumbo praised the work of his staff as well as the work of Lt. Mike Dixon, Det. Wesley McClinton and Sgt. William McKay in securing the conviction on Plumer.
"Ontavious Plumer is a repeat offender who has demonstrated that he has no regard for the lives of others or the welfare of his own community," Solicitor Stumbo said following the sentencing. "This conviction and subsequent sentence of life without parole sends a clear message to those who would choose violence that the communities of the Eighth Circuit will not tolerate violence and my office will continue to vigorously pursue justice against those who choose to hurt their fellow man."