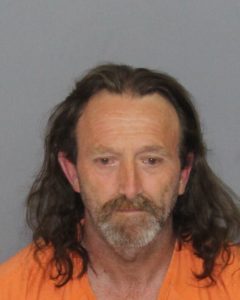 Laurens, S.C.; February 23, 2017 – Eighth Circuit Solicitor David M. Stumbo announced Wednesday that a longtime meth cook was sentenced late Tuesday afternoon after being convicted of his third narcotics related crime.Roy Ellis Smith, 51, was found guilty Tuesday afternoon of manufacturing methamphetamines following a two-day trial at the Laurens County Courthouse. It took a Laurens County jury just an hour to return the guilty verdict.
Circuit Judge Robin Stillwell sentenced Smith to 15 years in prison. The conviction is Smith's third for crimes related to narcotics and second for manufacturing methamphetamines.
Smith was on probation from his second conviction for manufacturing meth last May when agents with South Carolina Department of Probation, Pardon and Parole Services received an anonymous tip that Smith was cooking math in a camper on Smith's Village Road in Waterloo. Agents went to the location and found Smith along with what appeared to be an active "one-pot" meth lab in a hidden compartment in the camper.
Sgt. Matt Veal of the Laurens County Sheriff's Office responded and located the other components used in an active meth lab, such as coffee filters with residue and empty packages of cold medication. Sgt. Veal also located four hypodermic needles containing a liquid which tested positive for methamphetamines.
Deputy Solicitor Dale Scott handled the case for the state with the assistance of Eighth Circuit Solicitor's Office Inv. Walter Bentley. Smith was represented by Greenwood attorney Rauch Wise.
Solicitor Stumbo praised the work of his staff as well as SCDPPPS agents and Sgt. Veal in securing the conviction.
"Meth has become a scourge in our society, destroying lives and ripping families apart," Solicitor Stumbo said. "Once again, our prosecutors and investigators were able to work hand-in-hand with law enforcement to remove another longtime offender from our community. We will continue to pursue those like Roy Smith who have no regard for the law or their fellow citizens as long as they continue to peddle vile substances like meth on our streets."