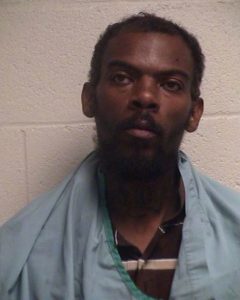 Abbeville, S.C.; September 7, 2018 – An Abbeville man will spend the next 25 years in prison after being convicted Thursday afternoon of a violent 2017 sexual assault, 8th Circuit Solicitor David M. Stumbo announced Friday.
Lawrence Alando Postell, 35, was found guilty by an Abbeville County jury of first-degree burglary, second-degree criminal sexual conduct, first-degree assault and battery, and kidnapping following a three-day trial at the Abbeville County Courthouse. The jury deliberated about two hours before returning the guilty verdicts.
Circuit Judge Frank Addy Jr. then sentenced Postell to 25 years in prison on the charge of first-degree burglary as well as on the charge of kidnapping, 20 years in prison on the charge of second-degree criminal sexual conduct, and 10 years on the charge of first-degree assault and battery. Judge Addy ordered all sentences to run concurrently.
In the early morning hours of May 5, 2017, Postell forcibly entered the victim's Calhoun Falls home. Postell brutally beat and raped the victim. The victim was able to escape following the assault and a neighbor called police. When police found her, she was badly beaten and completely naked. Officers took the victim to the hospital where a rape kit was completed by a doctor. The doctor, who was qualified as an expert witness, testified that it was the most brutal rape case he had ever seen.
Assistant Solicitor Micah Black and Deputy Solicitor Demetri Andrews handled the case for the state, along with 8th Circuit Investigator Chris Wilkie and Victim Advocate Sarah Parris.
Solicitor Stumbo praised the work of his staff along with Sgt. Jeffrey Hines, Victim Advocate Monique Bell and all the deputies of the Abbeville County Sheriff's Office, as well as the medical professionals who treated the victim, in securing the conviction.
"Lawrence Postell is a dangerous, violent criminal," Solicitor Stumbo said following the sentencing. "It is beyond the realm of comprehension to most citizens of our circuit that attacks this vicious can actually happen because it defies any sense of moral decency. My office will continue to be the voice of these victims in the courtroom and will fight tooth and nail to see justice done."