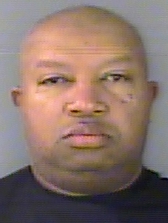 Greenwood, S.C. – March 16, 2017 – Eighth Circuit Solicitor David M. Stumbo announced Thursday that a Greenwood man was sentenced to 15 years in prison after being found guilty of molesting a child for a number of years.Howard James Woods Jr. was convicted of second degree criminal sexual conduct with a minor by a Greenwood County Jury following a two-day trial at the Greenwood County Courthouse.
Circuit Judge Frank Addy Jr. sentenced Woods to 15 years in prison. The crime is considered a most serious, violent offense under state law and Woods must serve a minimum of 85 percent of the sentence before being considered for release.
Woods assaulted the victim from 2003 until 2009. The victim reported the abuse to authorities in October 2015.
Assistant Solicitor Anna Sumner and Deputy Solicitor Yates Brown handled the case for the state, with the assistance of Eighth Circuit Solicitor's Office Investigator Windy Chappell. Woods was represented by Janna Nelson and Jennifer Clinkscales of the Eighth Circuit Public Defender's Office.
Solicitor Stumbo praised the work of his staff, in particular Victim Advocates Mary Ann Stroup and Sarah Parris, as well as Capt. Sharon Middleton with the Greenwood County Sheriff's Office, Inv. Blake Moore of the Greenwood Police Department and Patrolman Keri Cooper formerly with GPD and now with the State Law Enforcement Division in securing the conviction.
"There is simply no room in our communities for sick, violent predators like Howard Woods," Solicitor Stumbo said following the sentencing. "My hope and prayer is that the victim will have some measure of closure in knowing that Woods will be in prison for a long time to come."