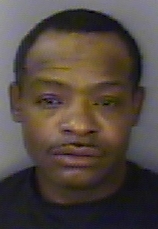 Greenwood, S.C.; January 20, 2017 – Eighth Circuit Solicitor David M. Stumbo announced Friday that a Greenwood man was sentenced to 15 years in prison following a domestic assault.A three-day trial culminated with a Greenwood County jury returning a guilty verdict on a charge of assault and battery of a high and aggravated nature against defendant Willie Gray.
Circuit Judge Donald Hocker handed down the 15-year sentence. The maximum sentence for the crime by law is 20 years. The crime is categorized as a violent offense and falls under a state statute that will require Gray to serve a minimum of 85 percent, about 12 years and nine months, of the sentence.
In July 2014, Gray assaulted his girlfriend for not being home when she was supposed to be. Gray punched the woman and left the scene before returning with a piece of pipe. Gray proceeded to strike the woman in legs, abdomen and arm with the pipe and attempted to strike her in the head. The woman suffered a shattered right forearm in the incident.
Gray has a lengthy history of assaulting women dating back to the 1980s. In 1988, he beat a woman to death and served 20 years in prison after being convicted of voluntary manslaughter. Gray has prior convictions for criminal domestic violence, criminal domestic violence of a high and aggravated nature and assault and battery of a high and aggravated nature. He has broken one woman's arm and ruptured another woman's eardrum after beating her with the leg of a table.
Senior Assistant Solicitor Elizabeth White and Assistant Solicitor Carson Penney prosecuted the case for the state with assistance from Eighth Circuit Solicitor's Office Investigator Windy Chappell.
Gray was represented by Janna Nelson of the Eighth Circuit Public Defender's Office.
Solicitor Stumbo praised the work of his team along with the work of Det. Tony Gary and Capt. Jeff Crisp of the Greenwood Police Department.
"There is absolutely no reason for a man to put his hands on a woman in anger with the intent of hurting her," Solicitor Stumbo said. "Domestic violence has plagued our state for far too long and we will not treat lightly cowards like Willie Gray who repeatedly target the women they are supposed to protect."